Farmers stealing tanks
???? Steal a Tank that has run out of fuel and bring it back to your shed. WASD or Arrow keys to control your Tractor.
???? Drink Nemiroff to double your speed for 10 seconds. Destroy other tanks by ramming them with a stolen tank to get a free life.
???? Scroll down for more info ????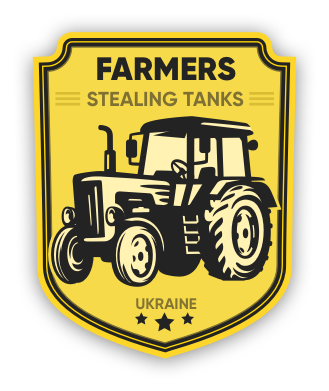 ???????? Donate to help Ukraine
The best and easiest way to help Ukraine currently is by donating money using a debit/credit card through any of the official sources:
???????? Support Ukraine
Another way to donate is through SupportUkraine.art. You can purchase "Farmers" themed posters, stickers or t-shirts and all profits will be directed to charities that work with Ukraine.
One week game inspired by true events